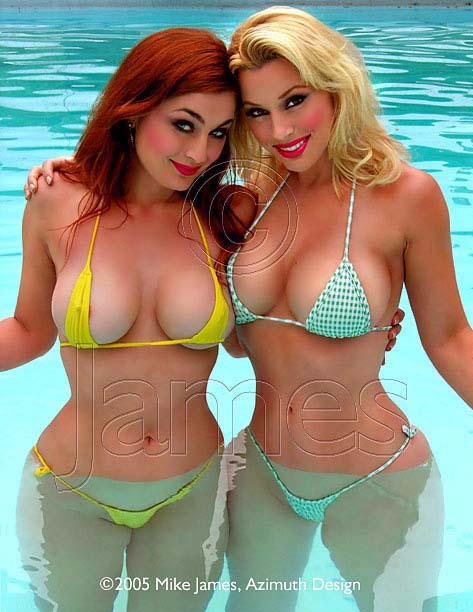 P206 Bikini Friends

Wow, these girls are bewitching! While their beautiful smiles are busy
stealing your heart, those mindblowingly magnificent chests are busy 
stealing your libido. Everything here is so wonderfully inviting, right down to
their two extended arms, enticing you into their group hug. 
Mmmm, warm girl-flesh. I'm there.
  
Back to Girlfriends Thumbnails
Copyright © 2002 Mike James, Azimuth Design
All photographs, in whole or in part, and all related materials are 
copyrighted and registered intellectual property of Azimuth Design. 
All rights reserved, in any media.