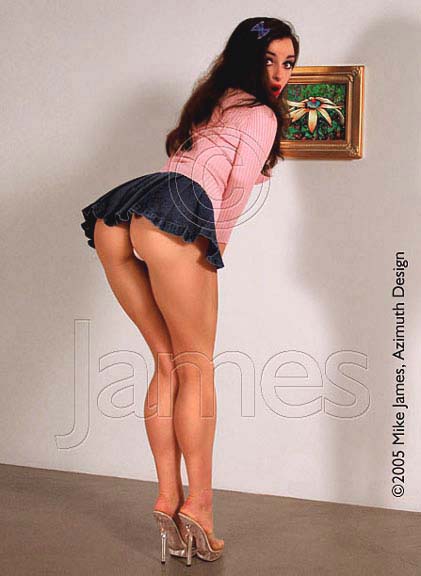 P205 Little Treasure

Only 4 pics into Rei and already two things are abundantly clear. 
Fabulously long legs. Lovely bottom. 
Mike's putting both those attributes to good use here. 
The painting on the wall is by Mike's wife, Sandy, but I prefer to think
the "Little Treasure" title refers to that tiny peek of Rei's satin panty. 
Note that the compositional clarity of the scene; the only curvey lines 
in this picture being Rei's contours and the flower's petals...nice. 
     
Copyright © 1999 Mike James, Azimuth Design
All photographs, in whole or in part, and all related materials are 
copyrighted and registered intellectual property of Azimuth Design. 
All rights reserved, in any media.