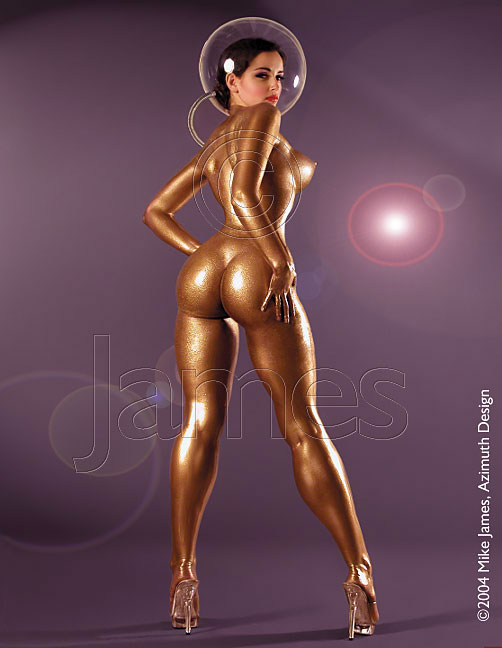 P204 Gold Goddess
This is a first I think..I've never seen Mike do a complete "nude". 
Well, I mean unless you count gold paint and a bubble helmet as clothing.
But you know what? It's a totally tasteful image. Rei has a wonderful figure 
for nude photography, and the reflective paint here brings out every luscious curve.
I can't wait to see more pics of Rei. 

Copyright © 1999 Mike James, Azimuth Design
All photographs, in whole or in part, and all related materials are 
copyrighted and registered intellectual property of Azimuth Design. 
All rights reserved, in any media.
---
The Gremlins in the Garage webzine is a production of Firefly Design. If you have any questions or comments please get in touch.

Copyright © 1994-1997 Firefly Design.