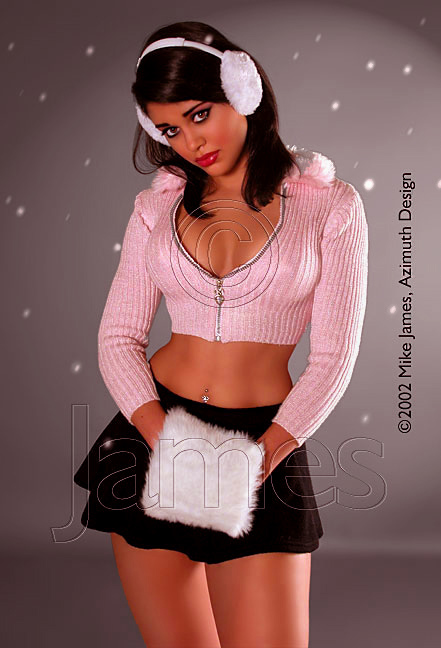 P203 Victoria

That's some cold-weather ensemble. One would think that diamond 
navel piecing would get chilly in a stiff wind. :-)
Mike's always harping on the eyes. I have no problem 
appreciating the sad innocence of Victoria's eyes here. I think she's 
in need a warm consoling embrace.
    

Copyright © 1999 Mike James, Azimuth Design
All photographs, in whole or in part, and all related materials are 
copyrighted and registered intellectual property of Azimuth Design. 
All rights reserved, in any media.
---
The Gremlins in the Garage webzine is a production of Firefly Design. If you have any questions or comments please get in touch.

Copyright © 1994-1997 Firefly Design.