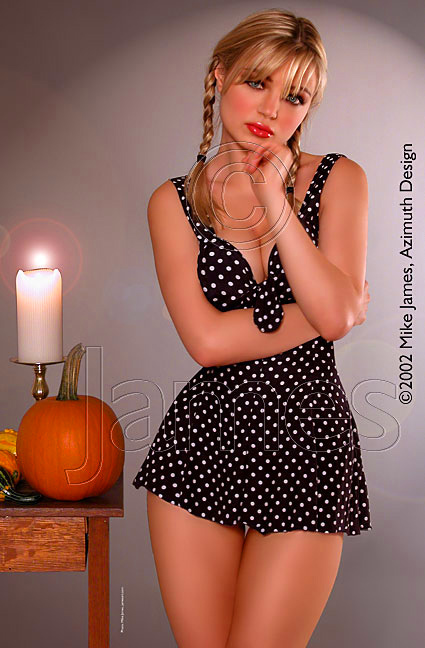 P202 Irina
Mike says a lot of models have tried on this vintage sun dress, 
but it never looked better than on Irina. Soon after her shoot with Mike, 
Irina went with a big NYC modeling agency. "I could never afford 
her services now," says Mike, "but I feel lucky to have gotten
 a few pics of her before she got out of reach. Beautiful eyes on her." 
   

Copyright © 1999 Mike James, Azimuth Design
All photographs, in whole or in part, and all related materials are 
copyrighted and registered intellectual property of Azimuth Design. 
All rights reserved, in any media.
---
The Gremlins in the Garage webzine is a production of Firefly Design. If you have any questions or comments please get in touch.

Copyright © 1994-1997 Firefly Design.