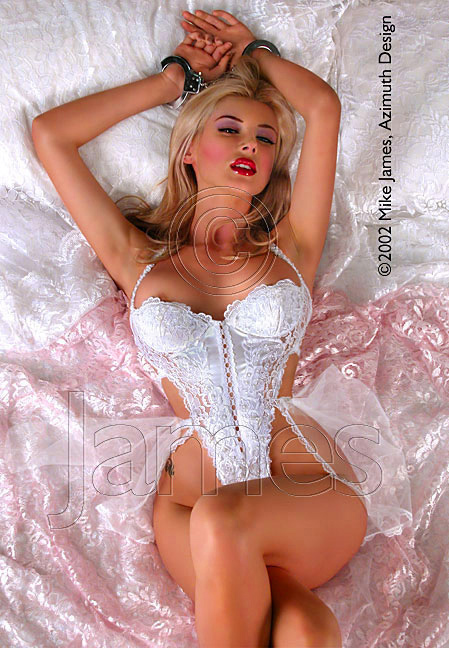 P201 Shackled Bride

Mighty sexy honeymoon lingerie Kathy's got on. 
And the handcuffs indicate she's ready for something naughty. 
Add a come-n'-get-it look in her eye and you've got a pretty fetching senario. 
Mike says Kathy, seemed quite the demure girl, very softspoken and polite. 
But when he said "Okay, try to give me a sexy look" she instantly morphed
into a "this total sexpot".... It's always the quiet ones. :-)

Copyright © 1999 Mike James, Azimuth Design
All photographs, in whole or in part, and all related materials are 
copyrighted and registered intellectual property of Azimuth Design. 
All rights reserved, in any media.
---
The Gremlins in the Garage webzine is a production of Firefly Design. If you have any questions or comments please get in touch.

Copyright © 1994-1997 Firefly Design.