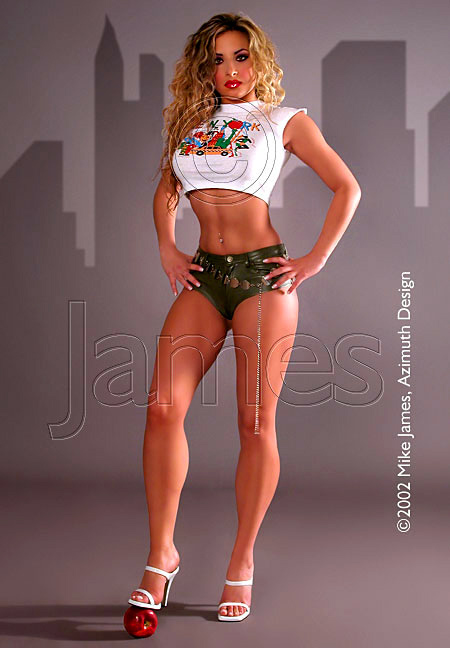 P200 Alexis

Mike says Alexis was a bit frustrating for him. 
For those familiar with Mike's sculptural skills, you know he relishes 
tweeking bodies to perfection.....but....nothing to tweek on Alexis. 
He says he felt useless. "Her body was already PERFECT...already built
to my exact tastes. I felt like I was short-shrifting her."
This one's a good print for anyone living in the big apple.
   

Copyright © 1999 Mike James, Azimuth Design
All photographs, in whole or in part, and all related materials are 
copyrighted and registered intellectual property of Azimuth Design. 
All rights reserved, in any media.
---
The Gremlins in the Garage webzine is a production of Firefly Design. If you have any questions or comments please get in touch.

Copyright © 1994-1997 Firefly Design.