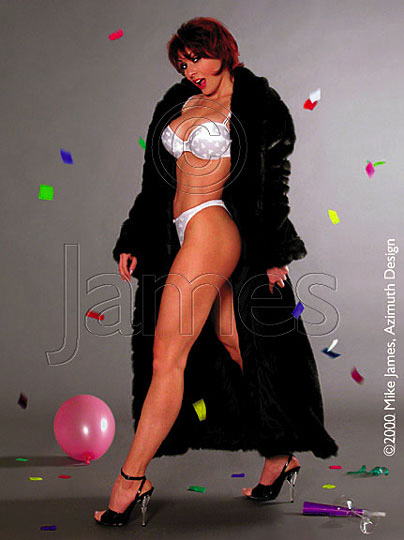 P196 Suzy Stroll

 Now THIS is how you ring in the New Year! 
Under that soft, toasty fur, Suzy's showing us just how nice 
a new year's embrace and kiss from her will be. 
A very colorful sexy image, nicely composed.
    

Copyright © 1999 Mike James, Azimuth Design
All photographs, in whole or in part, and all related materials are 
copyrighted and registered intellectual property of Azimuth Design. 
All rights reserved, in any media.
---
The Gremlins in the Garage webzine is a production of Firefly Design. If you have any questions or comments please get in touch.

Copyright © 1994-1997 Firefly Design.