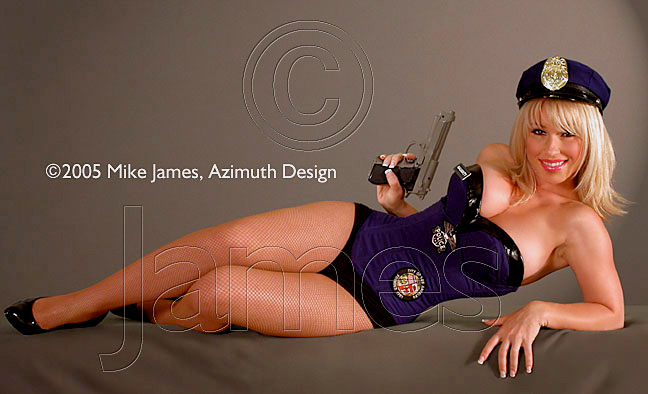 P195 Stick 'em Up


Rachael brought this outfit with her. It's from an off-Broadway theatrical production in which she starred.
I must say, she could slap cuffs on me anytime. 
Rachael's a total knockout, but there's no mistaking her for an agency model ... she's far too voluptuous. 
I don't know who's running the show with those agencies, but they don't know what they're missing. 
Rach looks like a young Suzanne Somers. She may be in a man's profession here, but she's ALL girl.
(btw, Cute double-entendré on the title, Mike.)
Copyright © 2002 Mike James, Azimuth Design
All photographs, in whole or in part, and all related materials are 
copyrighted and registered intellectual property of Azimuth Design. 
All rights reserved, in any media.