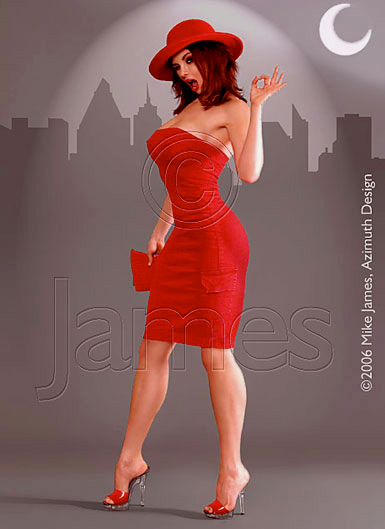 P192 Red Hot

This is Jasi's own dress, a neat, vintage stretch denim.
What she liked most was that it had a "party pocket" for her stash.:-)
In fact, Jasi put this whole sexy outfit together, hat purse, and all. 
Mike just posed her street-strut and "double-O" signaling...
what a team. 
  
Copyright © 2001 Mike James, Azimuth Design
All photographs, in whole or in part, and all related materials are 
copyrighted and registered intellectual property of Azimuth Design. 
All rights reserved, in any media.