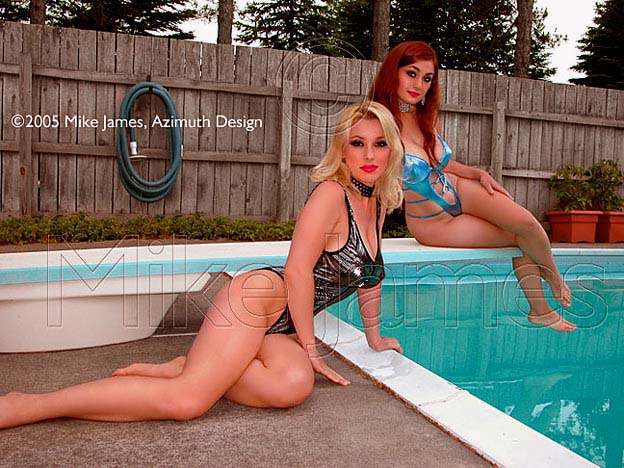 P191 Pool Pals

Rachael and Tina live near each other, have common acquintances, and have worked for 
the same film company. Therefore, it surprised Mike that not only have they never worked together,
they'd never met. So,for him to have two such striking beauties together for the first time was doubly exciting. 
As is evident in this location shot, not only do they complement each other wonderfully, 
they actually got along really well. What a total, visual treat! And NICE posing, ladies!
   
Back to Girlfriends Thumbnails
Copyright © 2002 Mike James, Azimuth Design
All photographs, in whole or in part, and all related materials are 
copyrighted and registered intellectual property of Azimuth Design. 
All rights reserved, in any media.