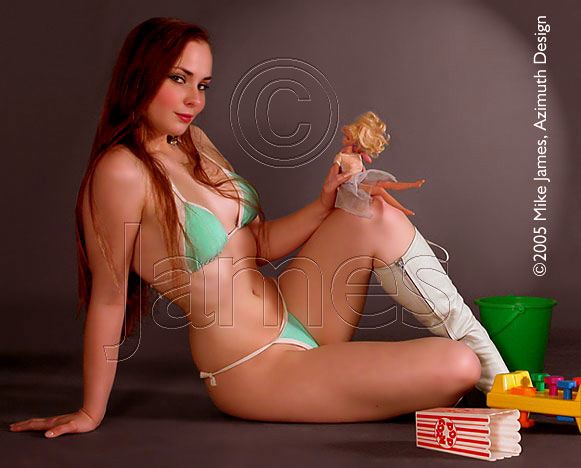 P190 Play Girl

Under another name, Erin here is a big b-movie starlet with thousands of fans. 
No doubt that part of what her fans love about her, is that she's blessed (or cursed) with the face 
of a thirteen-year-old. All the current Hollywood starlets have that same quality. It's like gold. 
But more than facial innocence, Erin's skin is like a baby's... alabaster, flawless, petal soft.
She a total package of "forever-youthful" beauty that is so rare.
   
Copyright © 2002 Mike James, Azimuth Design
All photographs, in whole or in part, and all related materials are 
copyrighted and registered intellectual property of Azimuth Design. 
All rights reserved, in any media.
---
The Gremlins in the Garage webzine is a production of Firefly Design. If you have any questions or comments please get in touch.

Copyright © 1994-1997 Firefly Design.