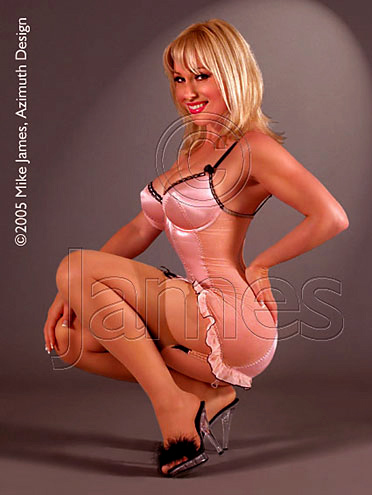 P189 Pink

Another of Rachael's personal outfits. She's showing you the sheer
side panels...Yup, that's her bare flesh you're ogling there. Sexy.

Everyone that meets Rachael says the same thing, that she's very "girly".
"She enjoys being a girl more than anyone I know", says Mike.
Of all the models he's shot, Mike believes she's probably the most natural. 
"She doesn't play at being sexy for her pics", says Mike, 
"She just IS sexy, on or off camera".
     
Copyright © 2002 Mike James, Azimuth Design
All photographs, in whole or in part, and all related materials are 
copyrighted and registered intellectual property of Azimuth Design. 
All rights reserved, in any media.