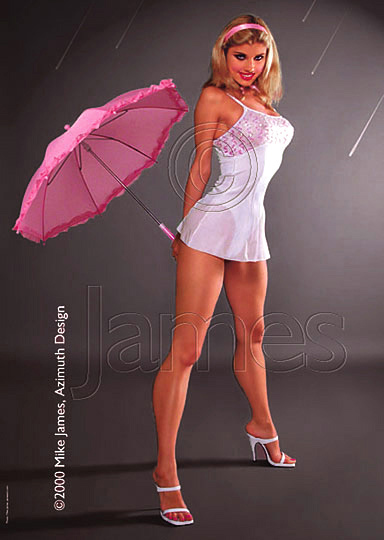 P187 Micha

 Micha (pronounced Meesha) is short for Michaela (Mee-kale-uh).
Mike loves this model, relocated to New York from eastern europe. 
He says she's kind, intelligent, modest, and just way too nice for a girl 
so beautiful. She has a big, ready smile, classic thin-model proportions 
and legs like skyscrapers...and enjoys dressing-up sexy. 
Mike hopes to have her back some day.
   

Copyright © 1999 Mike James, Azimuth Design
All photographs, in whole or in part, and all related materials are 
copyrighted and registered intellectual property of Azimuth Design. 
All rights reserved, in any media.
---
The Gremlins in the Garage webzine is a production of Firefly Design. If you have any questions or comments please get in touch.

Copyright © 1994-1997 Firefly Design.