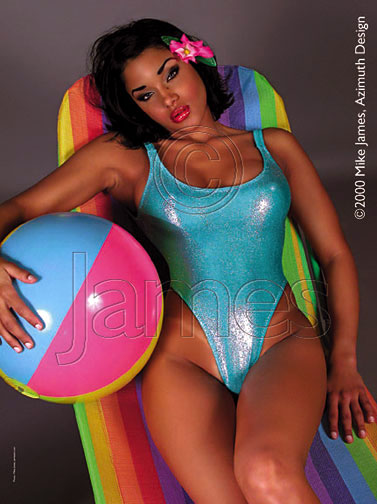 P186 Maria

 Mike says Maria still had a lot of her baby fat when he shot this beachy tableaux.
"She seemed incredibly young and fresh. Her skin was youthful and flawless as well, 
with that wonderful olive tone...a fabulous canvas...make-up just 'sang' on her face."
Add to that those incredible light grey carribean-shaped eyes anf full lips and you
had a young woman of incredible lovliness.



Copyright © 1999 Mike James, Azimuth Design
All photographs, in whole or in part, and all related materials are 
copyrighted and registered intellectual property of Azimuth Design. 
All rights reserved, in any media.
---
The Gremlins in the Garage webzine is a production of Firefly Design. If you have any questions or comments please get in touch.

Copyright © 1994-1997 Firefly Design.