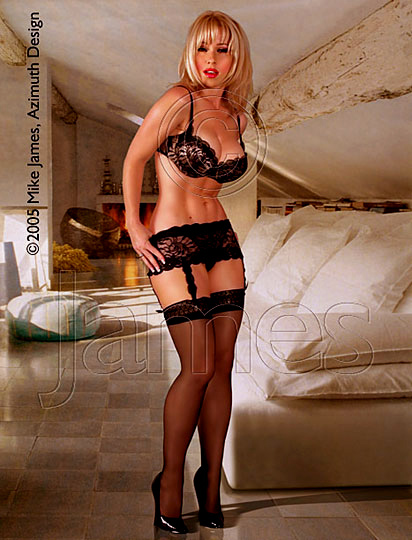 P185 Lace Love

If you just finished reading my comments on the previous picture....case in point.
This is yet another lingerie set from Rachael's personal boudoir.
If the girl's not naturally sexy, then what's she doing with all these killer duds?
If not a "natural" sexpot, how come sexy lingerie looks made with HER in mind?
Mike rarely does locations. "Busy backgrounds distract me, divert my 
focus from the ladies." But, I think he does a fine job. 
    
Copyright © 2002 Mike James, Azimuth Design
All photographs, in whole or in part, and all related materials are 
copyrighted and registered intellectual property of Azimuth Design. 
All rights reserved, in any media.