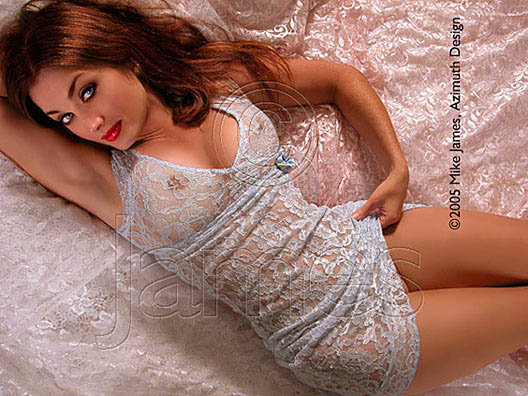 P182 Flirt

You just can't go wrong in shooting Tina in close-up. Fabulous face, perfect high breasts.
Just plain pretty, a woman who's going to be lovely at 80! Quite the daring dress for 
no undies. Actually, Mike said he got it at Salvation Army, a kid's dress for $2.
He just cut out the satin liner and Viola! A vision in powder blue.

Copyright © 1999 Mike James, Azimuth Design
All photographs, in whole or in part, and all related materials are 
copyrighted and registered intellectual property of Azimuth Design. 
All rights reserved, in any media.
---
The Gremlins in the Garage webzine is a production of Firefly Design. If you have any questions or comments please get in touch.

Copyright © 1994-1997 Firefly Design.