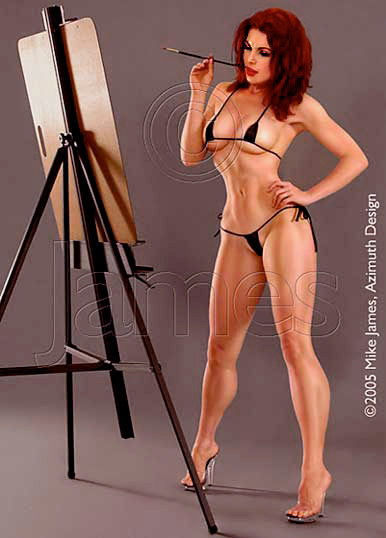 P181 Figure Study

When Jasi showed up for this shoot in 2005, she was 
in the best shape we'd ever seen her in, like a fitness instructor. 
By her own admission, a lot of that is genetic, but no doubt years of
stunt work and break dancing toned her up like crazy. 
We like the  sculptural quality of this scene. The lighting perfectly 
illuminates her outrageous musculature. 
And that is one. Miniscule. Bikini. Yum!!!
Copyright © 2001 Mike James, Azimuth Design
All photographs, in whole or in part, and all related materials are 
copyrighted and registered intellectual property of Azimuth Design. 
All rights reserved, in any media.