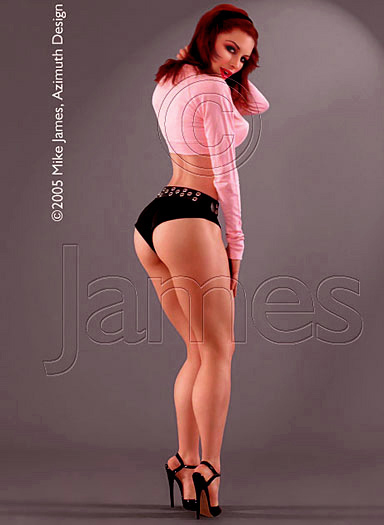 P177 Cheeky

I have to say, Jasi's got some kinda' body language. 
Makes me wonder if her booty's default state is "permanently" pooched out.
I love how her knees are turned in, the look on her face, the raised shoulder.
She just really knows how to sell all her wonderful features.
  
Copyright © 2001 Mike James, Azimuth Design
All photographs, in whole or in part, and all related materials are 
copyrighted and registered intellectual property of Azimuth Design. 
All rights reserved, in any media.