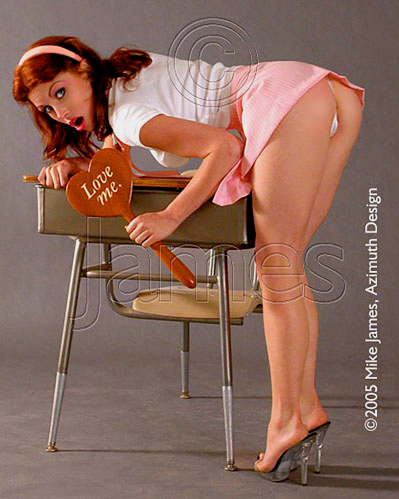 P174 Bad Jasi

This will make a FABULOUS companion piece to the previous picture, 
"Candy"... a sort of "before and after" wearing the same outfit. 
Actually, scratch that... let THIS one be the before pic, and the after pic 
Mike can take of ME, actually giving her the "love" she so desperately needs. 
All kidding aside, Jasi has the sweetest little bum. It's no wonder this 
is the second pic Mike's taken of her bent over for corrective measures.
  
Copyright © 2001 Mike James, Azimuth Design
All photographs, in whole or in part, and all related materials are 
copyrighted and registered intellectual property of Azimuth Design. 
All rights reserved, in any media.