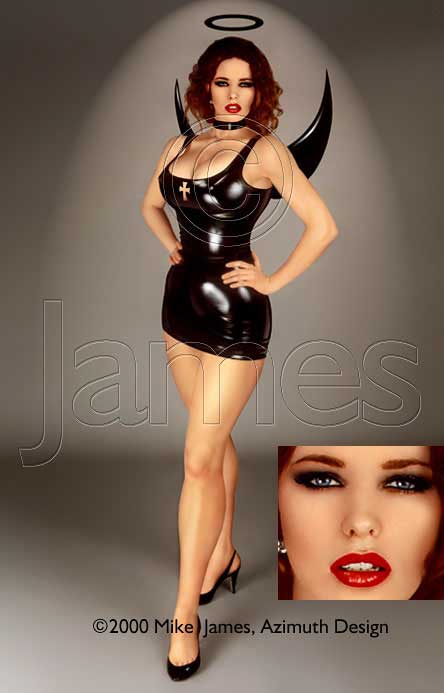 P173 Black Angel

Talk about your mixed messages! 
She has a halo, but it's black. She wears a cross, but it's placement is sinful. 
She has wings, but they look more like weapons. She's stunningly beautiful, 
but the length of her dress is positively wicked!  Still, all in all..I'd take the risk. 
What am I saying...I'd KILL to take the risk! :-) Mike is right, Shannon has a 
body that puts Pamela Anderson to shame, and it's all natural.

Copyright © 1999 Mike James, Azimuth Design
All photographs, in whole or in part, and all related materials are 
copyrighted and registered intellectual property of Azimuth Design. 
All rights reserved, in any media.
---
The Gremlins in the Garage webzine is a production of Firefly Design. If you have any questions or comments please get in touch.

Copyright © 1994-1997 Firefly Design.