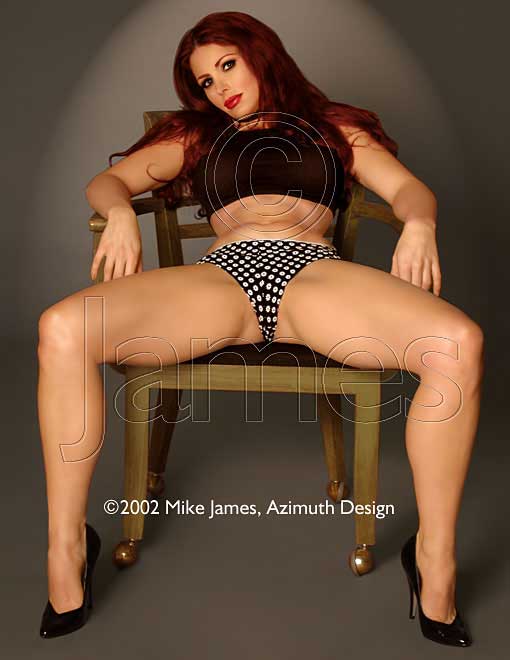 P170 Leg Show

As you could see in the previous picture, Jasi has not "near" perfect, but PERFECT legs!
And here she's letting Mike see them. That much velvety interior flesh is just about 
enough to throw me over the edge. I mean, can you imagine just chit-chatting, sitting across
from this vision. My brain would melt to putty, all that would come out of my mouth
is gibberish. I am totally at her mercy. She's wicked, Mike. Just wicked.
      
Copyright © 2001 Mike James, Azimuth Design
All photographs, in whole or in part, and all related materials are 
copyrighted and registered intellectual property of Azimuth Design. 
All rights reserved, in any media.
---
The Gremlins in the Garage webzine is a production of Firefly Design. If you have any questions or comments please get in touch.

Copyright © 1994-1997 Firefly Design.