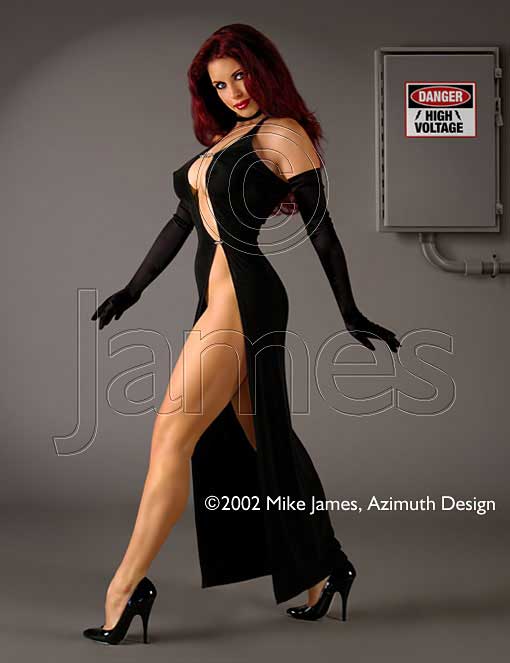 P169 Jasi Strut

Mike's had this killer dress on a number of models. Jasi just might take the cake
for wearing it the best. Danger - High Voltage is RIGHT! Jasi looks like a girl
who knows what she's got, and where she's taking it. That leg almost makes me
WEEP it's so perfect. I know R. Crumb knows what I mean. This is just
a SUPER-sexy art image, but elegant enough for display just about anywhere.
Copyright © 2001 Mike James, Azimuth Design
All photographs, in whole or in part, and all related materials are 
copyrighted and registered intellectual property of Azimuth Design. 
All rights reserved, in any media.
---
The Gremlins in the Garage webzine is a production of Firefly Design. If you have any questions or comments please get in touch.

Copyright © 1994-1997 Firefly Design.