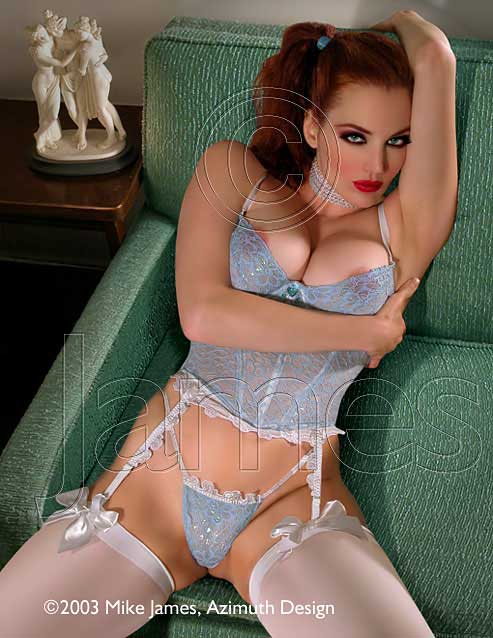 P168 Laced Up

Marie made this sexy little ensemble for herself, and Mike said he liked it because 
it brought out her crystal blue eyes. Might I add that it brings out a few OTHER things as well.
She looks as if she just hit that sofa like a meteor from planet "Sex". Possibly some dirty, alien 
trick to get us humans to surrender. Well, it's NOT GONNA HAPPEN I tell ya'!
Not in a million,..... zillion......aw, okay I surrender. Take my house. 
Copyright © 2002 Mike James, Azimuth Design
All photographs, in whole or in part, and all related materials are 
copyrighted and registered intellectual property of Azimuth Design. 
All rights reserved, in any media.
---
The Gremlins in the Garage webzine is a production of Firefly Design. If you have any questions or comments please get in touch.

Copyright © 1994-1997 Firefly Design.