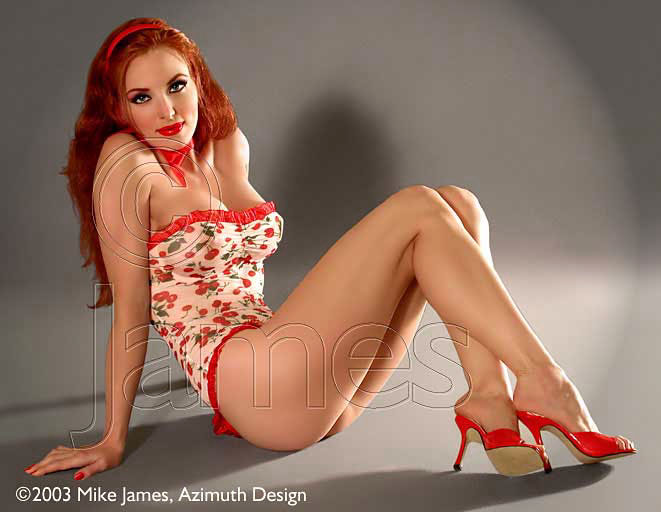 P167 Cherry

Marie is one leggy lass. Even hiked up, they look 5 feet long. This pose and suit are so wonderfully retro.
Cherries and red ruffles on a redhead are so corny and so terribly sweet. If you ever met Marie you'd love her.
She's smart as a whip, funny as hell, and very, VERY kind. Add that to drop dead beautiful, and you have a 
truly rare creature indeed. Whoever lands this one ;-) has got something wonderful.
Copyright © 2002 Mike James, Azimuth Design
All photographs, in whole or in part, and all related materials are 
copyrighted and registered intellectual property of Azimuth Design. 
All rights reserved, in any media.
---
The Gremlins in the Garage webzine is a production of Firefly Design. If you have any questions or comments please get in touch.

Copyright © 1994-1997 Firefly Design.