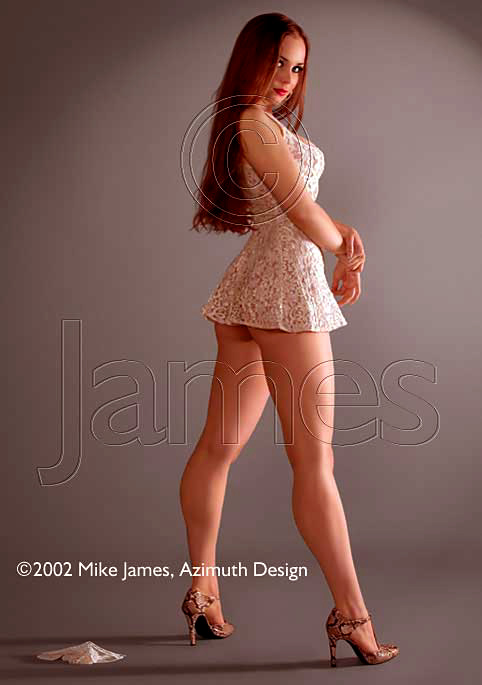 P166 Oops

Didn't dropping lace hankies go out with...well...lace hankies. 
Still, I'd be there with BELLS ON to help out Erin in her time of need. 
This is a timeless tableau. I imagine Guinevere coyly dropping hankies for 
Lancelot.It's a perfect metaphor for illustrating the jejune behavior of young, 
flirtatious love. I love the lace dress (particularly the transparency of it).
And those are simply fabulous retro pumps. Beautiful hands, Erin.
Copyright © 2002 Mike James, Azimuth Design
All photographs, in whole or in part, and all related materials are 
copyrighted and registered intellectual property of Azimuth Design. 
All rights reserved, in any media.
---
The Gremlins in the Garage webzine is a production of Firefly Design. If you have any questions or comments please get in touch.

Copyright © 1994-1997 Firefly Design.