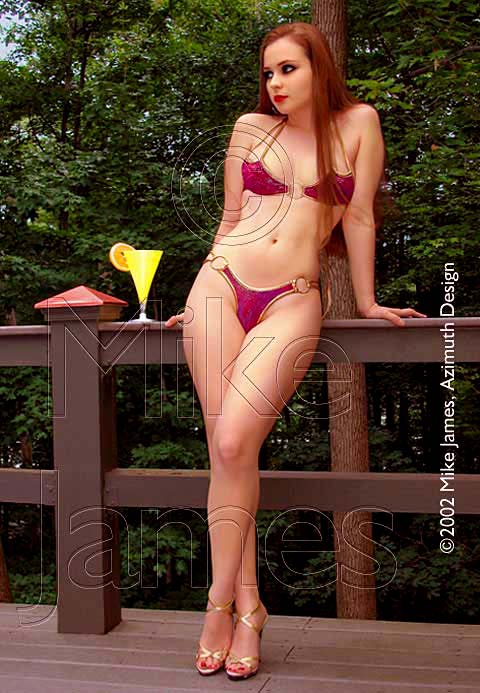 P165 Idle Venus

Erin is a truly unique beauty. She has this crazy combination of a teenage face,
a soft teenage voice, intelligence beyond her years, a hard-as-nails innocence 
(if that's not an oxymoron), a will of stone, and a womanly body with the skin of a baby.
It's very difficult to describe her brand of beauty, or her personality, but the 
grace of her presence is positively mesmerizing,...as captured here.
Copyright © 2002 Mike James, Azimuth Design
All photographs, in whole or in part, and all related materials are 
copyrighted and registered intellectual property of Azimuth Design. 
All rights reserved, in any media.
---
The Gremlins in the Garage webzine is a production of Firefly Design. If you have any questions or comments please get in touch.

Copyright © 1994-1997 Firefly Design.