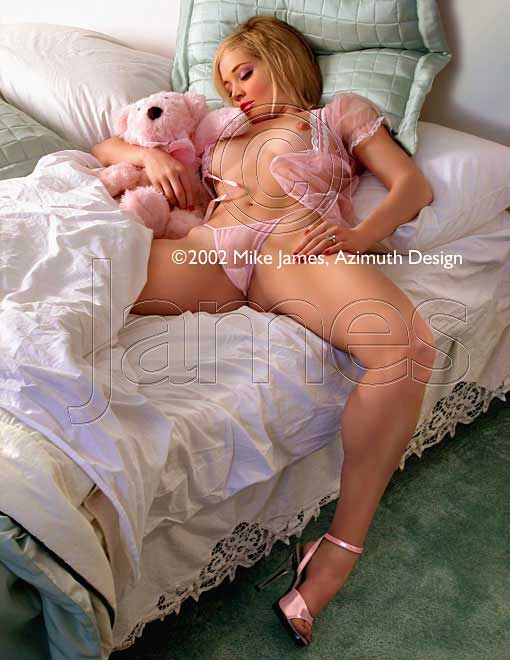 P164 Sweet Dreams
Okay, I want to DIE looking at this picture.
I love the colors, the soft lighting, the composition, the gentleness, and the elegance. 
I love the teddy bear,the hug it gets, the fingertips on the inner thigh, and Nico's make-up. 
I love the sheer garments with the puffy sleeves, the floppy leg, the strappy, satin shoes, 
and the UNBELIEVABLE point of view!!! 
Even gay guys must admit, this is one, erotic, photo.
Copyright © 2002 Mike James, Azimuth Design
All photographs, in whole or in part, and all related materials are 
copyrighted and registered intellectual property of Azimuth Design. 
All rights reserved, in any media.
---
The Gremlins in the Garage webzine is a production of Firefly Design. If you have any questions or comments please get in touch.

Copyright © 1994-1997 Firefly Design.