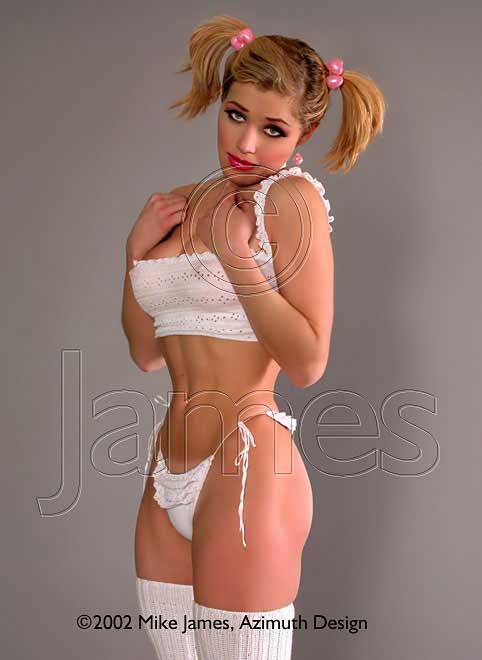 P162 Shy Baby

This is infuriating. That body can NOT belong to that face! It's just too,too much.
The eyes plead to the point of WEEPING for attention. Do they really NEED to?
Is not her magnificent physique PACKED into those frilly bits of cloth reason enough? 
And my Lord!! Those pink hearts tying up her ponytails, indicating she has 
"innocent, tender love" in mind...that's just wrong. Raging animal lust is more like it! 
A little tease is one thing, but this is downright CRUEL! 
 
Copyright © 2002 Mike James, Azimuth Design
All photographs, in whole or in part, and all related materials are 
copyrighted and registered intellectual property of Azimuth Design. 
All rights reserved, in any media.
---
The Gremlins in the Garage webzine is a production of Firefly Design. If you have any questions or comments please get in touch.

Copyright © 1994-1997 Firefly Design.