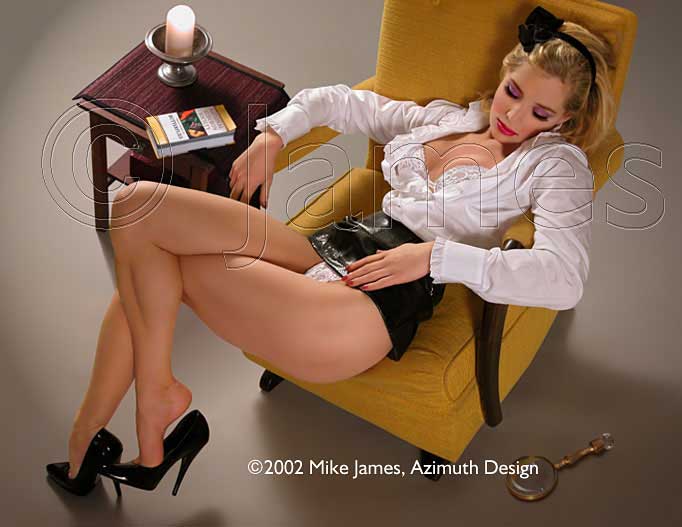 P161 Nap
"The Audubon Society's Field Guide to Butterflies" apparently has a narcotic effect on Nico.
She's loosened her blouse and slid down in her chair for a little afternoon R&R. 
Shall we wake her to tell her her lace undies are showing? Naw, she just looks too peaceful.
Notice the snakey shape her body makes, a limber puddle of feminine flesh. Check out the dainty fingers
resting suggestively on the very tenderest of skin. The magnifier and dangling pump are a nice touches also.
Superb make-up as well, adding just the right touch of color. A very sensuous scene indeed.
Copyright © 2002 Mike James, Azimuth Design
All photographs, in whole or in part, and all related materials are 
copyrighted and registered intellectual property of Azimuth Design. 
All rights reserved, in any media.
---
The Gremlins in the Garage webzine is a production of Firefly Design. If you have any questions or comments please get in touch.

Copyright © 1994-1997 Firefly Design.