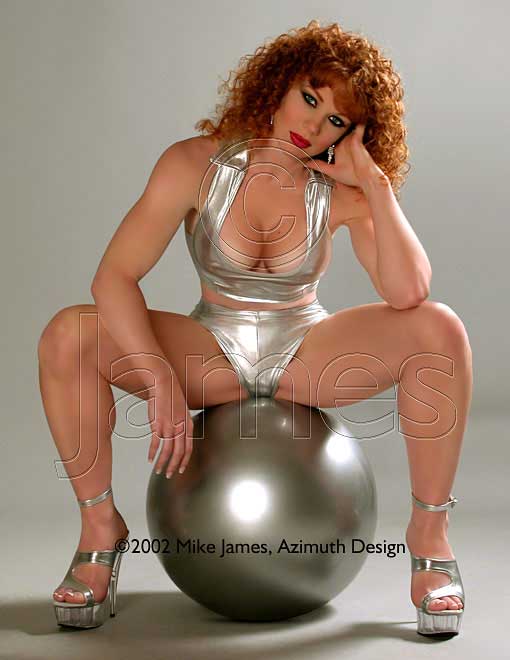 P160 Stranded Venus

A full frontal, symmetrical, direct, powerful, in your face, composition.
Heather gives you know where to turn. Her charms, inescapable. Where her flesh 
contacts the ball, dead center of the picture, is like a singularity, a force majeure.
Though Heather is in accepting repose, the energy emanating from her is irresistible.
And that she is "stranded" makes you her savior. Brilliant...YOU bring her to life.
  
Copyright © 2002 Mike James, Azimuth Design
All photographs, in whole or in part, and all related materials are 
copyrighted and registered intellectual property of Azimuth Design. 
All rights reserved, in any media.
---
The Gremlins in the Garage webzine is a production of Firefly Design. If you have any questions or comments please get in touch.

Copyright © 1994-1997 Firefly Design.