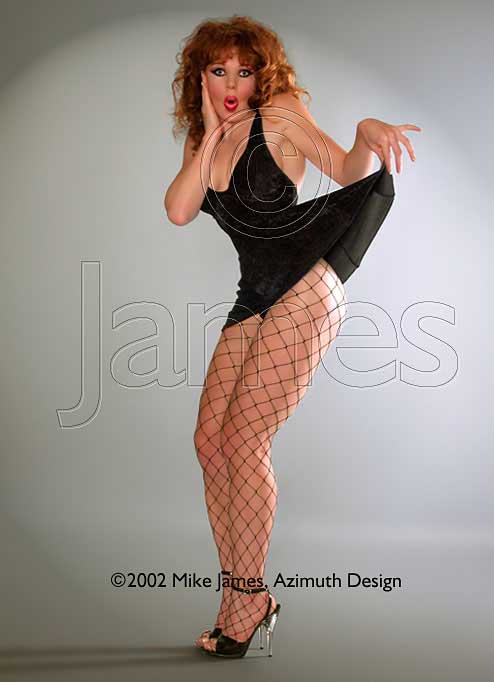 P158 Oh My!

Oh my is right! Those fishnets are a really NICE bit of leg bondage. 
And Heather wants to show you that they cage her caboose, just as wickedly. 
But, when swirling her skirt on the dance floor, peeks at a caged rump should give 
a little something extra for the boys to ogle. We suspect this redhead's dance card 
is going to be quite full. And we love the old 40's "Hey Wolfie" motif. Pure gold.
    
Copyright © 2002 Mike James, Azimuth Design
All photographs, in whole or in part, and all related materials are 
copyrighted and registered intellectual property of Azimuth Design. 
All rights reserved, in any media.
---
The Gremlins in the Garage webzine is a production of Firefly Design. If you have any questions or comments please get in touch.

Copyright © 1994-1997 Firefly Design.