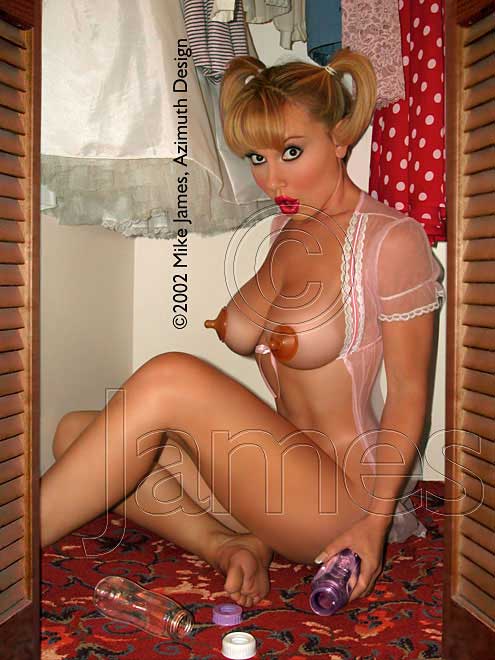 P155 Bad Girl

 Uh-oh, we stumbled upon Rachael experimenting in her bedroom closet....
...but what an experiment!  Ha, ha. You naughty girl! 
This is a bit more cluttered than Mike's usual offerings, but it's required, 
in order to get the feel of a small claustrophobic hiding place. 
Mike says Rachael has the best "surprised" look of any girl he's shot.
Might we add, she has other "ideal attributes" for this shot as well.
Absolutely precious!
Copyright © 2002 Mike James, Azimuth Design
All photographs, in whole or in part, and all related materials are 
copyrighted and registered intellectual property of Azimuth Design. 
All rights reserved, in any media.
---
The Gremlins in the Garage webzine is a production of Firefly Design. If you have any questions or comments please get in touch.

Copyright © 1994-1997 Firefly Design.