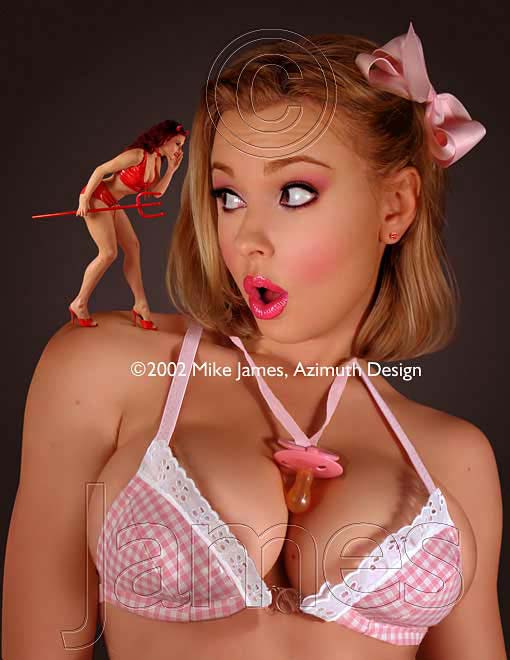 P154 Bad Baby

Oh, THIS one is destined for greatness! It is the quintessential theme, perfectly done.
Lest we not be confused as to her innocence, nestled between Rachael's copious (and 100% natural) 
breasts, she sports a PACIFIER! You just want it poke it into her prepared mouth. And those
big brown eyes of hers are trained on Jasi, a devilish imp busy feeding Rachael deliciously-wicked 
advice. Is not everything here PERFECT? Get this picture folks, it's just magnificent!
Back to Girlfriends Thumbnails
Copyright © 2002 Mike James, Azimuth Design
All photographs, in whole or in part, and all related materials are 
copyrighted and registered intellectual property of Azimuth Design. 
All rights reserved, in any media.
---
The Gremlins in the Garage webzine is a production of Firefly Design. If you have any questions or comments please get in touch.

Copyright © 1994-1997 Firefly Design.