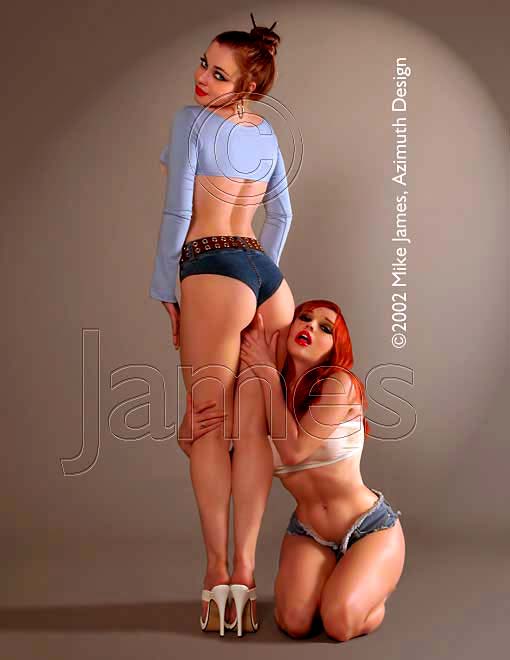 P151 Mine!

Are you as sick as I am, of fashion models with "zero" posterior being force-fed to you 
as an ideal? Blasphemy, I say! Erin is the strongest case against that prejudice 
I've ever met. Her flawless, fleshy derriere is positively worship-worthy!... 
...as Jessica here obviously understands. Poor Jessie's practically swooning with desire.
A fabulous image, with the subject of desire, inescapable, dead-center in the picture.
Back to Girlfriends Thumbnails
Copyright © 2002 Mike James, Azimuth Design
All photographs, in whole or in part, and all related materials are 
copyrighted and registered intellectual property of Azimuth Design. 
All rights reserved, in any media.
---
The Gremlins in the Garage webzine is a production of Firefly Design. If you have any questions or comments please get in touch.

Copyright © 1994-1997 Firefly Design.