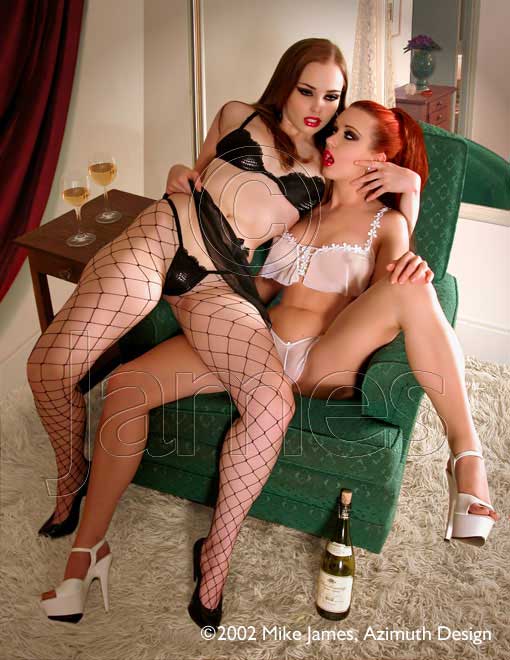 P150 Amis
Can anyone say "Caligulette"? A couple of pals just hanging out, getting loaded. 
One clad in black, the other in virginal white. It seems one wishes to express her heartfelt 
affection to the other. Apparently the feeling is mutual. This looks like the nexus of 
an intimate relationship to me. Next slide please...PLEASE.
I have to say those stockings on Erin are mindblowingly sexy. And the filmy white teddy 
adorning Jessica is virtually useless. A fine piece of erotic intimacy, artfully presented.
Back to Girlfriends Thumbnails
Copyright © 2002 Mike James, Azimuth Design
All photographs, in whole or in part, and all related materials are 
copyrighted and registered intellectual property of Azimuth Design. 
All rights reserved, in any media.
---
The Gremlins in the Garage webzine is a production of Firefly Design. If you have any questions or comments please get in touch.

Copyright © 1994-1997 Firefly Design.