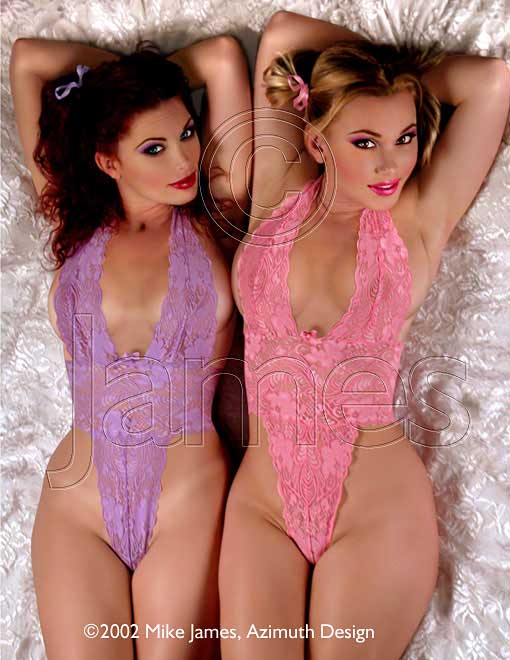 P149 Double Fun
Well it just keeps getting cozier and cozier with these two. 
Apparently Mike's seeing how much flesh he can pack into one picture. 
Jasi's lavender eye shadow matches her teddy, and Rachael's pink eye shadow matches her's.
So everyone's happy....Me, most of all. This is quite understated and elegant I think. 
No tricky lighting, just acres and acres of soft wonderful flesh tied up all nice in lace.
Beautiful!
Back to Girlfriends Thumbnails
Copyright © 2002 Mike James, Azimuth Design
All photographs, in whole or in part, and all related materials are 
copyrighted and registered intellectual property of Azimuth Design. 
All rights reserved, in any media.
---
The Gremlins in the Garage webzine is a production of Firefly Design. If you have any questions or comments please get in touch.

Copyright © 1994-1997 Firefly Design.