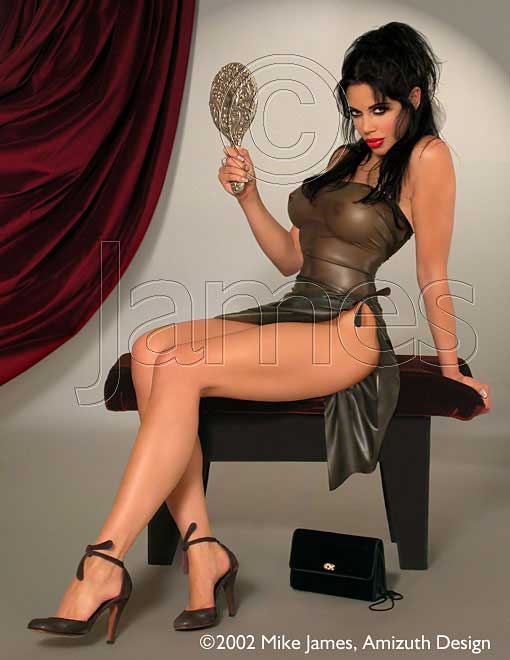 P145 Ready
Mike made this is a latex dress to match the vintage shoes Avery brought with her. 
It really is a super ensemble. And the velvet is a clever counterpoint fabric;
 the "reflective" latex playing off the "light-absorbing" red velvet. 
You know,... you find some pretty sexy outfits in any upscale nightclub. But if 
Avery swung through the doors wearing this, all the other girls may as well go home. 
Wow.
Copyright © 2002 Mike James, Azimuth Design
All photographs, in whole or in part, and all related materials are 
copyrighted and registered intellectual property of Azimuth Design. 
All rights reserved, in any media.
---
The Gremlins in the Garage webzine is a production of Firefly Design. If you have any questions or comments please get in touch.

Copyright © 1994-1997 Firefly Design.