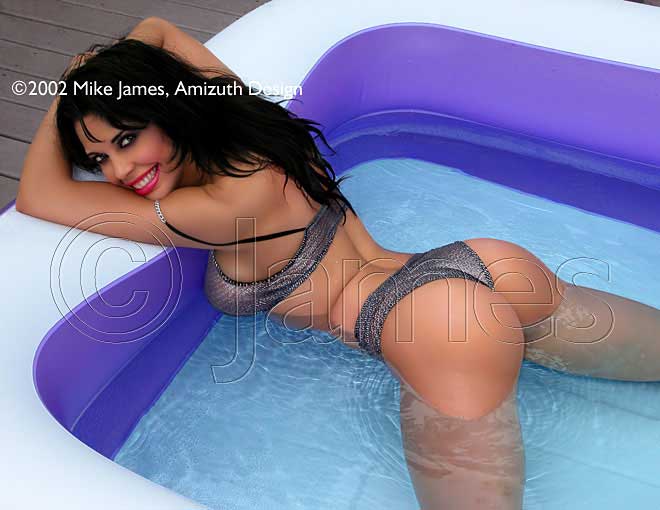 P144 Floaters

Always with the humor. Yeah, it seems Miss Avery might need 2 extra weights to go deep-sea diving.
I swear there is a line of some sort of "quantum energy" between her giant smile and those twin orbs, 
because it forces my eye to jump from one to the other, and back again, and back again, and...
...well, like a laser, with each bounce my heartbeat is raced up another notch.
Copyright © 2002 Mike James, Azimuth Design
All photographs, in whole or in part, and all related materials are 
copyrighted and registered intellectual property of Azimuth Design. 
All rights reserved, in any media.
---
The Gremlins in the Garage webzine is a production of Firefly Design. If you have any questions or comments please get in touch.

Copyright © 1994-1997 Firefly Design.