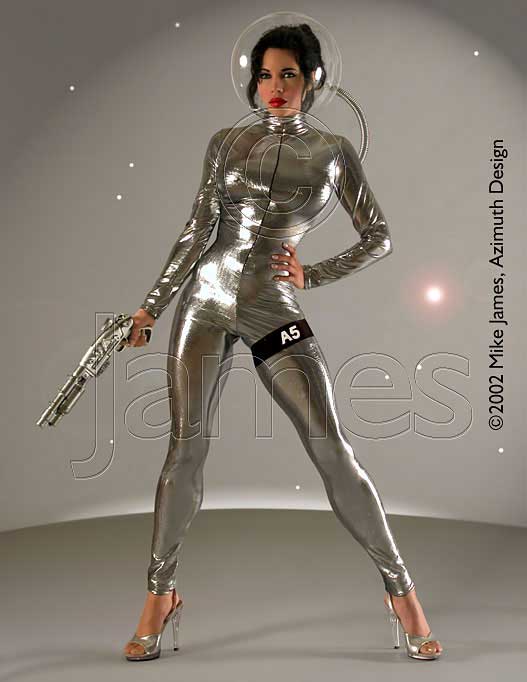 P143 Averella

Avery is truly "striking" in this silver catsuit. Every glorious attribute of her fabulous 
figure is showcased. There's a serious-intent look to this photo, reminding me of Mike's
"Agent Venus" kit. In fact, if I'm not mistaken, "A5" is the designation of Agent Venus...
...also a space girl - with a bubble-helmet - and a big gun. Hmm, a retro theme, of which 
Mike must be fond. Does anyone out share my desire to see some space movies made 
in that 50s style with girls like this? Oh well, until Hollywood wises up, we can always
get this beautiful, poster-sized (steel-framed? :-) photo for our walls. 
Copyright © 2002 Mike James, Azimuth Design
All photographs, in whole or in part, and all related materials are 
copyrighted and registered intellectual property of Azimuth Design. 
All rights reserved, in any media.
---
The Gremlins in the Garage webzine is a production of Firefly Design. If you have any questions or comments please get in touch.

Copyright © 1994-1997 Firefly Design.