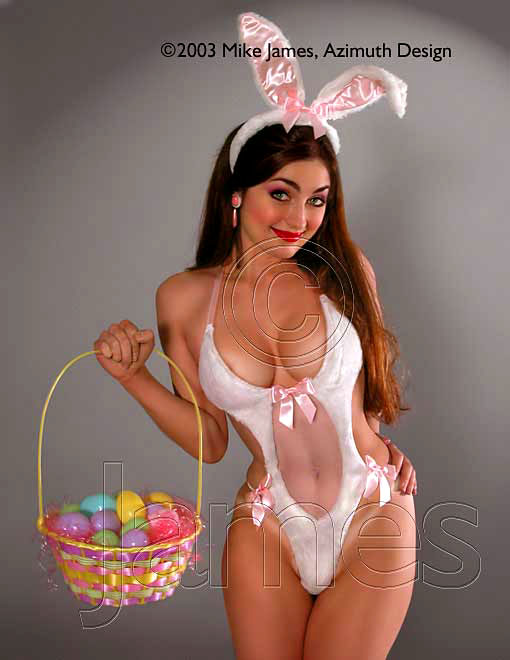 P142 TinaBunny 

Okay...this one's Mine!!!! I want Mike to sell me a lifesize print of this, 
and trash all other copies. Tina's MINE, you hear? Me only!
What an absolutely PERFECT bunny suit! On an absolutely PERFECT girl!
I just did some figuring, and the 17 x 30 print-size WILL be nearly life size...Great!
See ya soon, Tina sweetie. :-)
Copyright ©2000 Mike James, Azimuth Design
All photographs, in whole or in part, and all related materials are 
copyrighted and registered intellectual property of Azimuth Design. 
All rights reserved, in any media.
---
The Gremlins in the Garage webzine is a production of Firefly Design. If you have any questions or comments please get in touch.

Copyright © 1994-1997 Firefly Design.