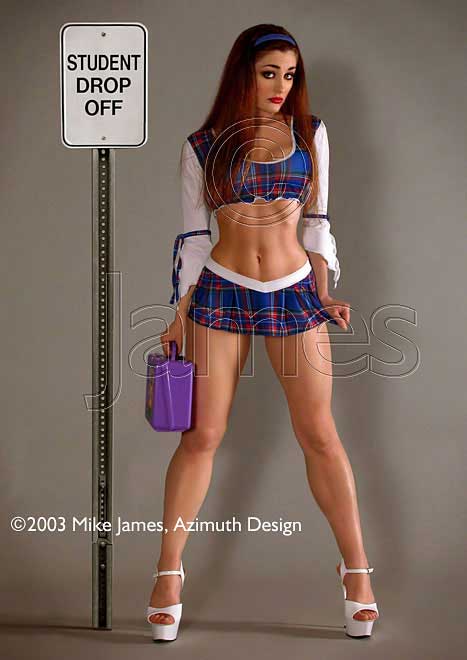 P139 Bus Wait

Here's Tina 6 years later than the previous picture of her sitting on the steps.
Same type school-girl pose, same neutral background. 
Now, I ask you...has Tina lost ANY of her beauty? Mike doesn't think so. 
In fact, he thinks she's even MORE beautiful, and he predicts she will be a 
gorgeous woman all her life. That said, this image just makes my heart WHAM!
I love this girl!! How about you?
Copyright ©2000 Mike James, Azimuth Design
All photographs, in whole or in part, and all related materials are 
copyrighted and registered intellectual property of Azimuth Design. 
All rights reserved, in any media.
---
The Gremlins in the Garage webzine is a production of Firefly Design. If you have any questions or comments please get in touch.

Copyright © 1994-1997 Firefly Design.